1. Introduction of the Issue
The three largest economies of Europe are Germany, France and Great Britain. What are the general positions of each regarding the current Israeli/Palestinian conflict?:
"

The unresolved conflict between Israelis and Palestinians is at the centre of the many different conflict areas in the Middle East."
The Israeli/Palestinian conflict is at the center of all Middle Eastern conflicts? This is a common propaganda statement by Palestinians, Arabs, Muslims and anti-semites that Israel is in some/a large way responsible for other/all problems in the Middle East/World. What does Israel have to do with ISIL, Egyptian dictatorship, Turkish discrimination against Kurds, Lebanese discrimination against Christians, Al-Qaeda, Iraqi civil War, Syrian civil War, the Saudi Iranian feud, Yemen civil war and Sunni/Shiite competition?
"

The final status issues: the border, the status of Jerusalem, the future of the Israeli settlements in the occupied territories, the Palestinian claim to a right of return for refugees and the distribution of scarce water resources remain unresolved."
Note that all of these are Palestinian issues. No mention of the most important issue for Israel which is security. In the entire referenced page above there is no mention of Palestinian Terrorism even though Germany considers Hamas a terrorist organization and as this Blog has shown: The Palestinian Authority is currently a Terrorist Organization Under International Law
Germany than, seems to favor the Palestinian/Arab point of view over the Israeli point of view. Germany of course would claim that their position on the issue is based primarily on morals and ethics. But could there be another reason, less important or even more important? We will see that of the three largest European economies that the German position is the least critical of Israel.
"
2. France condemns without reservation terrorist acts aiming to sabotage hopes for peace.
It is fully committed to the security of Israel; this is a key principle of its policy in the region.
That is why it calls on Hamas, which is on the European list of terrorist organisations, to adhere to the conditions set by the Quartet: the renunciation of violence, the recognition of the right of Israel to exist and the recognition of the agreements signed between Israel and the PLO.
France has also called on Israel to comply fully with international humanitarian law and to exercise a "proportionate use of force", particularly in the Gaza conflict in the summer of 2014, causing more than 2,100 victims."
Regarding condemnation of terrorist acts France only condemns Hamas but not the Palestinian Authority even though the Palestinian Authority has a long history of its own terrorist acts and is currently a terrorist organization under International Law. France does include Israel though under its condemnation of terrorist acts even though Israel was acting in accordance with International Law while defending itself against Gazan terrorist attacks and quasi-war.


"
7. France provides its support to the Palestinian Authority and Mahmoud Abbas, who is on the side of peace.
France actively contributes to institution building for the future Palestinian State. It allocated nearly €400 million over the period 2008-2014 to help Palestine, with nearly one third benefiting Gaza. Palestine remains the main beneficiary of French budgetary aid."
As documented by Palestinian Media Watch starting on Rosh Hashanah of last year, the most important Jewish religious day of the year, the Palestinian Authority led by Abbas, started a terrorist campaign against Israel (including numerous casualties of Palestinian teenagers killed/injured while trying to murder Jewish children/grandmothers) which continues to this day.
Also documented by Palestinian Media Watch is that the Palestinian Authority spends a relatively high percent of their budget financially rewarding terrorists and Hamas likewise spends a relatively high percent of their budget building/trying to build terror tunnels. So France is helping to fund Palestinian terrorism. Congratulations.
"10. France will recognise the Palestinian State
France has long called for the creation of a Palestinian State at the end of negotiations. A State for Palestinians is a right, repeatedly reaffirmed, and acknowledged in the partition plan of the mandated Palestine (1947). However, recognition of the State of Palestine must serve peace. That is why France defends the idea that this should happen within the framework of a comprehensive and definitive solution to the conflict, negotiated by the two parties. If negotiation is impossible, or if there are no conclusions, France will shoulder its responsibilities by recognising without delay the State of Palestine."
France's official position is that if there is no agreement between Israel and the Palestinians, than France will soon unilaterally recognize a Palestinian State. So despite France's points above that there should be an agreement providing security for the parties in theory and practice, this is not the most important point for France or even a required condition for recognition of a Palestinian State.
Great Britain: 2010 to 2015 government policy: peace and stability in the Middle East and North Africa:
"
The search for Middle East Peace continues to be an urgent priority in 2014. This conflict matters to British national security, and to the security of the entire region, and we will take every opportunity to help promote a peaceful two-state solution."
The same policy statement as Germany, that a two-State solution is somehow important to the entire Middle East.
"
Settlements
We are concerned by developments that threaten the viability of the two-state solution. Changing circumstances, in particular the construction of settlements on occupied land in the West Bank and East Jerusalem, mean that the two-state solution is slipping away.
Our position on Israeli settlements in the Occupied Palestinian Territories is clear: they are illegal under international law, an obstacle to peace and make a two-state solution harder to achieve. We consistently urge the Israeli authorities, including at the highest levels, to cease all settlement building, revoke previous announcements and to remove illegal outposts, as required under international law."
"
International law obligations
We believe that Israel has legal obligations as an occupying power with respect to the Occupied Palestinian Territories under applicable international law and international humanitarian law, including the Fourth Geneva Convention.
We have a regular dialogue with the Government of Israel about the implementation of those obligations and raise our serious concerns regarding such issues as treatment of Palestinian prisoners, including children, demolitions of Palestinian property, restrictions on movement and access. More details can be found in the FCO's annual human rights and democracy report."
Great Britain has unilateral support for the major complaints of the Palestinians, Settlement expansion, and supposed mistreatment of Palestinians and their property (and also financially supports Palestinian economic development). No mention of any complaint of Israel so no mention that Hamas has long been a Terrorist organization and the Palestinian Authority is currently one.
In summary we see that the three largest economic powers in Europe generally support all major Palestinian demands but support the main Israeli demand of an end to terrorism to a lesser degree. While Israel insists that a condition of negotiations is a stopping of terror, none of the Europeans here require that as a condition and either do not even mention Palestinian terrorism in their official policy statements or speak of terrorism here as a general issue for both sides. Especially noticeable is that none even mention the current campaign of Palestinian terrorism promoted by the Palestinian Authority.
As evidenced above the Europeans favor the Palestinian side of the conflict. The question than is why? Is it simply because of European morals (ironic, since it is all because of a lack of European morals that Israel was needed in the first place) or could there be another reason?
2. Discussion
The Switzerland model -
As reported by the BBC: Switzerland 'made secret deal with PLO' after bomb attacks
The source is "
Now, in a book by Swiss journalist Marcel Gyr, information has emerged indicating that, in the stressful days and nights while Switzerland tried to get its hostages released, Swiss Foreign Minister Pierre Graber secretly contacted the PLO"
And the circumstantial evidence:
Cause:
"It followed a series of attacks in 1969 and 1970 by Palestinian groups that caused huge concern in Switzerland.
In February 1969 gunmen opened fire at Zurich airport on an El Al plane, whose pilot died in the attack. The Swiss arrested the attackers
In 1970, a bomb on board a Swissair flight to Tel Aviv brought the plane down just outside Zurich, killing all 47 passengers and crew
In September 1970, a Swissair flight on its way to New York was hijacked. Two other airliners, one British, one American, were hijacked at the same time. All three ended up at Dawson's Field airstrip in Jordan, where more than 300 passengers were held hostage

"
Effect:
"

Using a member of the Swiss parliament as an intermediary, but without informing his fellow government ministers, Mr Graber, the new revelations suggest, came to an agreement under which those charged for the attack on the El Al plane would be released in return for freeing the hostages.
In addition the investigation into the bombing of the Swissair flight would be quietly shelved, and Switzerland would use its diplomatic offices to push for international recognition of the PLO.
After 1970, while there were further Palestinian attacks in other European countries, there were none in Switzerland."
And When In Rome -
As reported by Arutz Sheva: Fmr. Italian Pres.: We Signed Pact With Terrorists
The source is: "
In a letter appearing in the weekend edition of the respected Italian newspaper Corriere della Sera, former Italian President Francesco Cossiga revealed that the government of Italy agreed to allow Arab terrorist groups freedom of movement in the country in exchange for immunity from attacks in Italy."
And the circumstantial evidence:
Cause:
"
In a letter appearing in the weekend edition of the respected Italian newspaper Corriere della Sera, former Italian President Francesco Cossiga revealed that the government of Italy agreed to allow Arab terrorist groups freedom of movement in the country in exchange for immunity from attacks in Italy."
Effect:
"
While there were several terrorist attacks on targets in Italy in the years following the alleged "protection" deal, most of them could be traced to Abu Nidal's terrorist organization. Abu Nidal rejected the authority of the PLO leadership and many of his attacks, including those in Rome, were assassinations of PLO figures and other Arab diplomats."
Note that
Cossiga has also claimed that the US and Israel were behind 911 but it is more likely that
Cossiga
is credible here as he was/is in position to know Italy's secrets and Arab sources have confirmed the existence of the agreement.
The PLO itself was even kind enough lately to confirm that an objective of its past terrorism was to get European attention and that this campaign was successful:
WATCH: Former Fatah Official, 'Do We Need to Hijack Your Planes to Make You Care?
"I always say to these people, after I tell them about Syria and IS: 'Do we have to hijack your planes and destroy your airports again to make you care about our cause? Are you waiting for us to cut off your oil supply? You always wait for things to reach boiling point and explode, causing you harm, before you intervene to end the crimes and violations.'"
3. Conclusion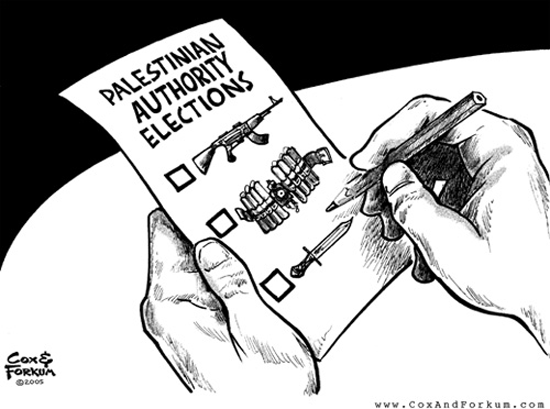 We have the following reasons than to think that European support for the Palestinians is based on their own self-interests rather than European morals and ethics:
1) We've seen above that specific European countries had agreements with the PLO to end PLO terrorist attacks against their countries (or at least against their non-Jews) in exchange for their support of the PLO.
2) Everyone would agree that European countries in general are exponentially more afraid of attacks by Palestinians against them than by Israelis, giving Europeans motivation to support Palestinians.
3) European countries have exponentially larger Arab populations than Jewish populations and their Arab populations pressure them to support the Palestinians.
4) European economic trade with Arabs is exponentially larger than its economic trade with Israel again giving Europe motivation to support the Palestinians.
Thus Europe certainly has the motivation to prefer the Palestinians over Israel based on their own self-interests. One could try to argue though that Europe's preference regarding Israel/Palestinians is primarily based on Europe's observation of Israeli/Palestinian interaction. Except...Europe's own direct experience with the two shows a long (and current) history
of itself being a victim of Palestinian terrorism and never being a victim of Israeli terrorism. Combine this with the observation that Europe has traditionally/currently been more likely to label Israel terrorist than the Palestinians.
This supports the conclusion that Europe's support of the Palestinians is based on its lack of morals and ethics rather than their existence.
Postscript = As reported by The Times of Israel
the current UNESCO resolution Item 19 OCCUPIED PALESTINE
uses wording to the effect that all of the Holy Sites of and by The Temple Mount, including The Western Wall, are solely Muslim religious sites. It's generally accepted that the Western Wall and entire Temple Mount area were originally solely Jewish religious sites. The United States, Germany and Great Britain all voted against the resolution. France (where the vote was held) voted for. France, apparently lying for the Palestinians/Muslims here, suggests a current at a minimum implicit agreement with the Palestinians/Muslims to unreasonably support/lie for them similar to the documented agreements above between the Palestinians and Switzerland and Italy.
Postscript = As reported by The Times of Israel:
"Belgium lawmakers from across the political spectrum nominated jailed Fatah leader Marwan Barghouti for the Nobel Peace Prize, Palestinian media reported on Wednesday.
Barghouti is currently serving five life sentences in an Israeli jail for his role in murderous terror attacks during the Second Intifada in the early 2000s."
Having Belgium nominate a Palestinian convicted terrorist that everyone agrees is guilty of multiple murders of innocent women and children for the Nobel Peace Prize soon after Belgium suffered its own terrorist attack by Arabs suggests/proves that Belgium has done so in order to try and protect itself against future Arab terrorist attacks at the expense of encouraging continuing terrorist attacks against Israel. If the
Barghouti nomination is unsuccessful, perhaps
Mohamed Abrini should be their backup nominee.